The Project is about to Excavate and trade the Anhydrite & Gypsum from the mineral deposit located 300 m below the surface in the area of Pagiriai, Lithuania.
This project has already a long history with different steps and actions made in the past to keep the business continuity.
Pagiriai Anhydrite & Gypsum chemical properties of very high quality will be used in the cement industry and chemical industry. The good physical properties and stone appearance will be utilized as marble kind decorative stone.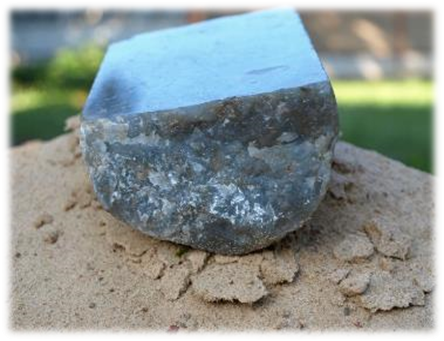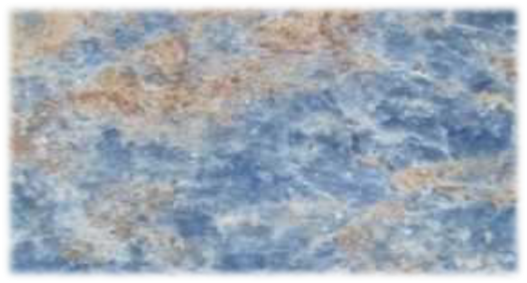 The texture of Pagiriai Anhydrite is very unique and unusual. There are not so many of the blue colour marble kind stones around the world. The Pagiriai stone is one of this special ones, which has azure blue colour and due that some of the decorative stone traders start to name it as
                "Blue Angel"
As the stone is located 300 m below the surface, it is necessary to create (construct) the access there. The declined straight tunnel is the optimum solution to get to the mineral deposit. The most progressive method of tunnelling by use of the Tunnel Boring Machine (TBM) is assumed as the optimal technical option to construct the tunnel.  The tender to award the tunnelling company for tunnel construction is in the progress. The different discussions with TBM machine suppliers are running in parallel to fine tune the tunnel construction costs.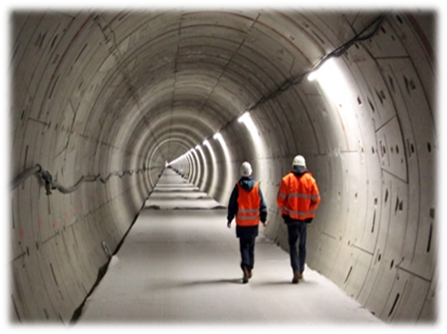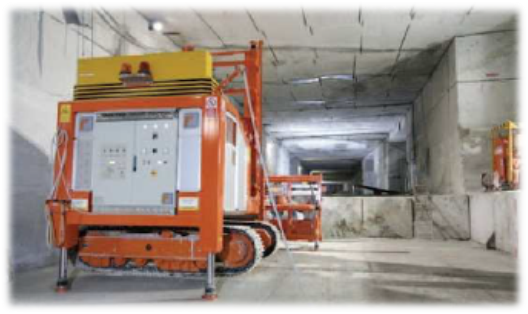 The excavation of the decorative stone bocks will be done by special underground stone blocks chain saw cutting machines. The average weight of each stone block will be around 30 tons. In that way the deposit exploration will be done in the orthogonal network of the tunnels in three different levels. The only remaining part of the stone deposit will be supporting pillars.  
The stone blocks transport will be provided by special underground vehicle from the mine up to surface. The advantage of the declined tunnel in comparison with vertical shaft is here absolutely evident. No need for the complicated handling of the stone blocks into the mining lift cages. The same truck will be used also for the crushed stone transport at surface, just the type of the trailer will be changed.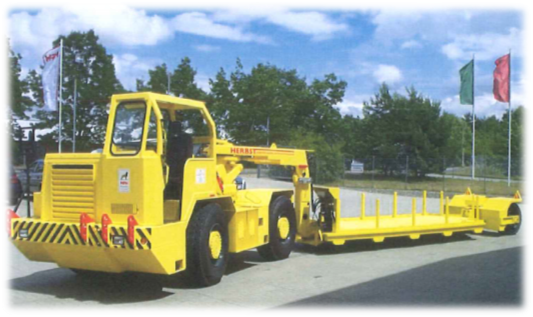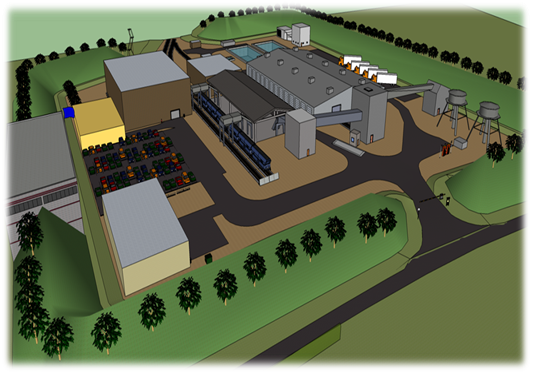 The stone processing plant will be built at the surface on the land located closely to national road and railway to supply stone products to the market.
The MARGASMILTE has obtained the positively approved Environmental Impact Assessment, issued by the local Lithuanian authorities. That way, this first underground mining project of Lithuania, ever, can build his story.
 The ownership of the land over the mineral deposit is secured and relevant mining licences are acquired, too.